The STEAM Extravaganza is a fun family event. It is Saturday, May 14, 2022 from 10 a.m. - 3 p.m. at Umpqua Community College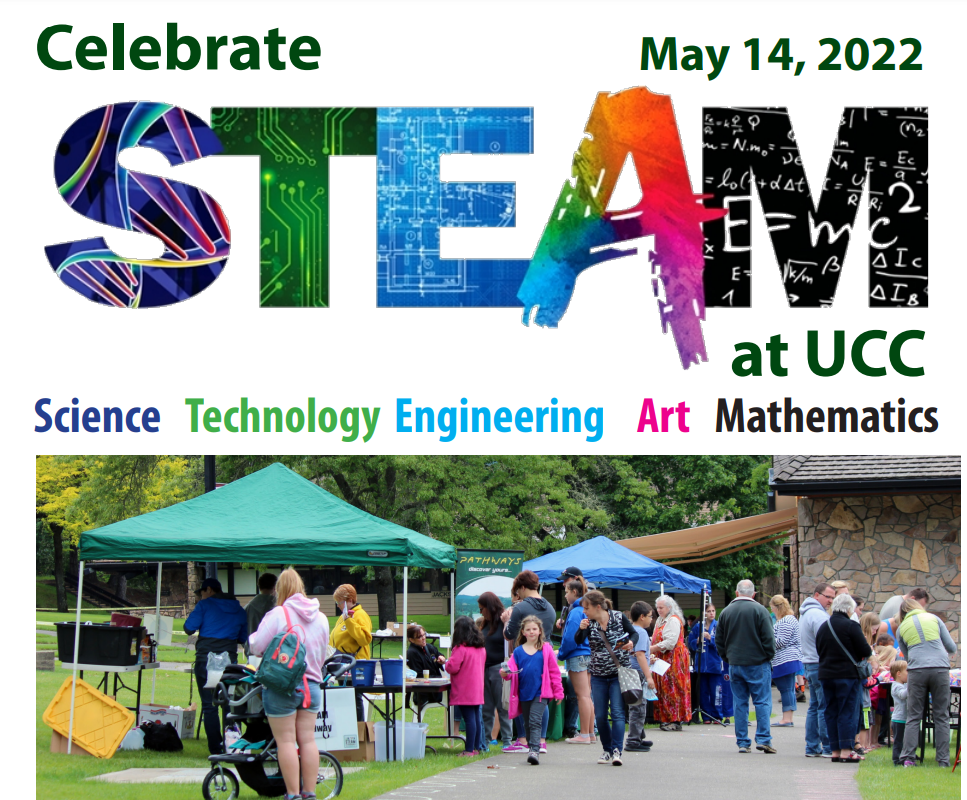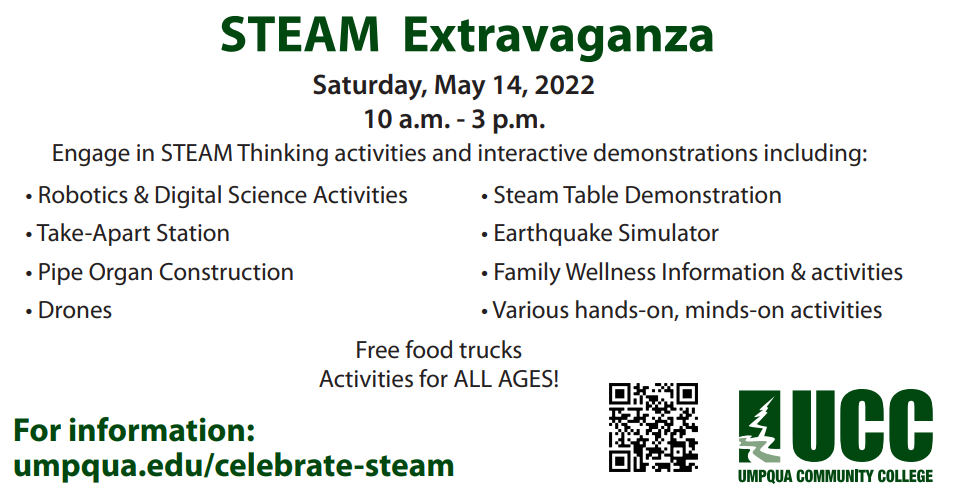 We love our teachers this week and ALL year! Thank You Sutherlin Educators!

Thank a teacher today! They deserve our appreciation!

Our teachers are AMAZING! Thank you for all you do for our community.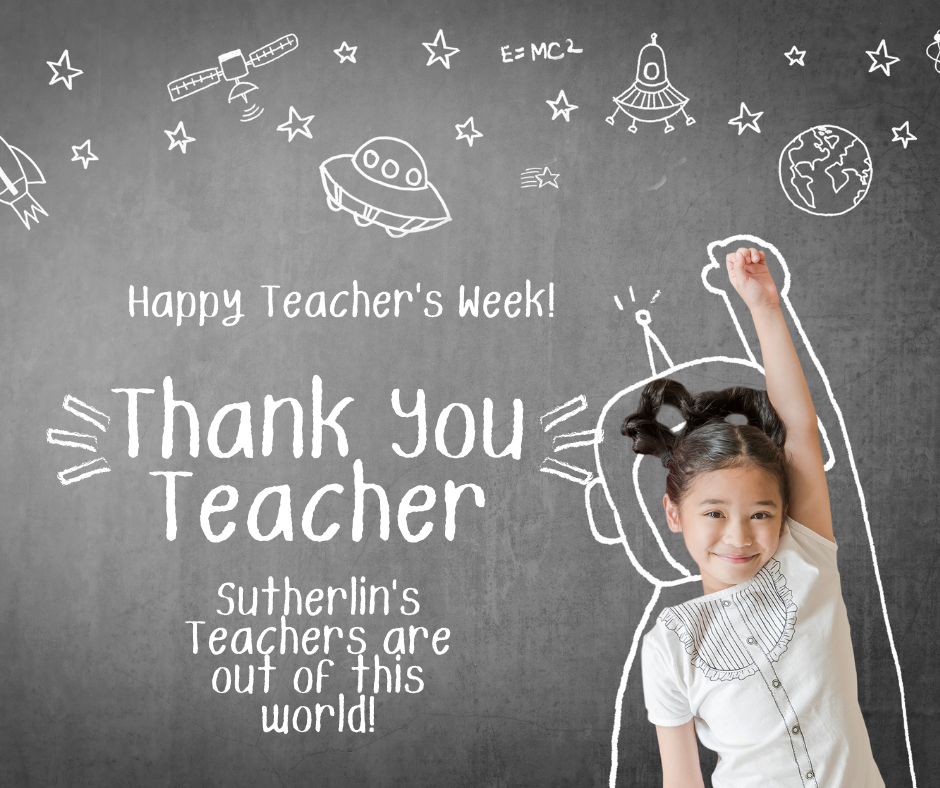 Our teachers are simply the best!

Our Sutherlin Valley Online Academy Director was honored with the President's Award at the Sutherlin First Citizen Banquet. Sue works tirelessly on behalf of our online students; we are thankful to have her. Not only does Sue make things happen for SVOA, but she is also instrumental in the success of many Sutherlin civic and community events. She's a ray of sunshine and the energizer bunny wrapped up in one amazing lady! Congratulations Sue!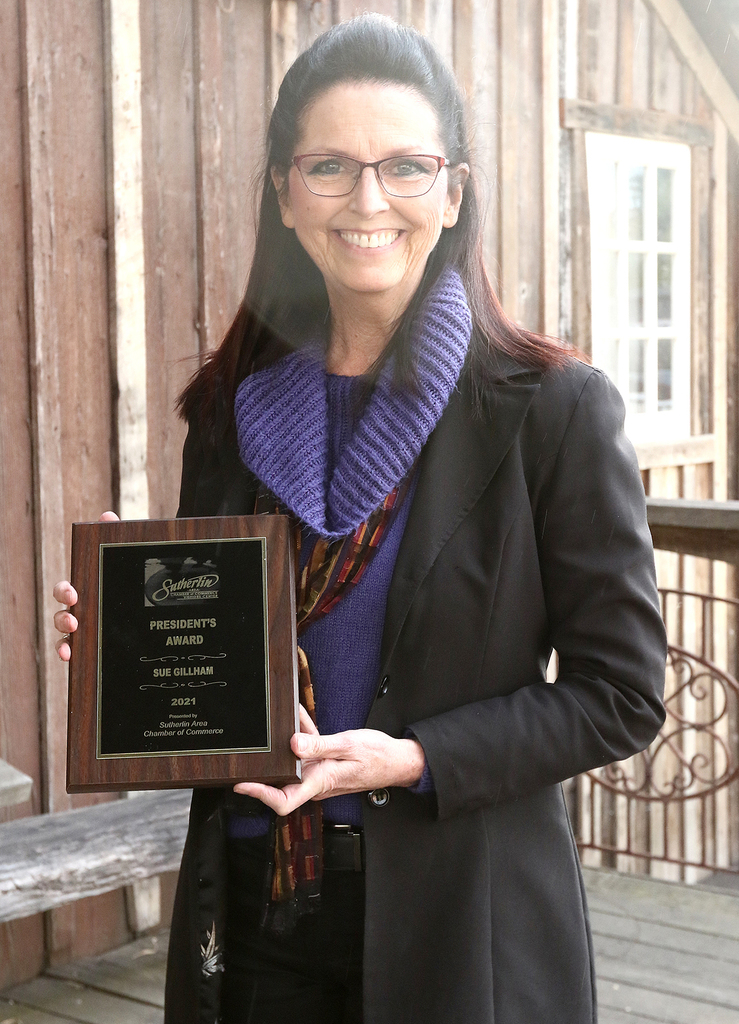 The Sutherlin School District values our teachers. We are amazed by their dedication to our students and community. They make a significant impact on the lives of our youth. Thank You, Educators!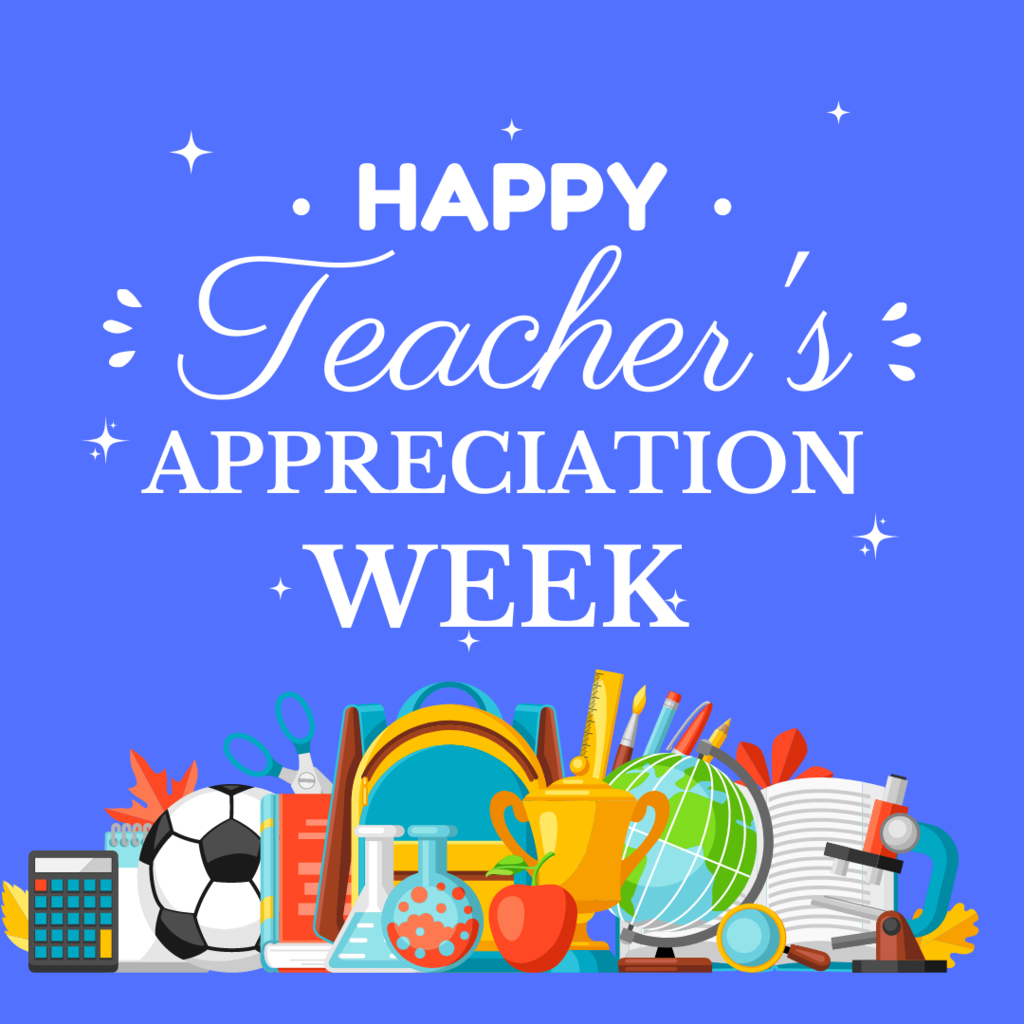 Parent/Caregiver Connection - Sutherlin May 3rd and June 7th from 5:30-7:00 Dinner Provided

Spread the word, time to sign up those littles for kindergarten!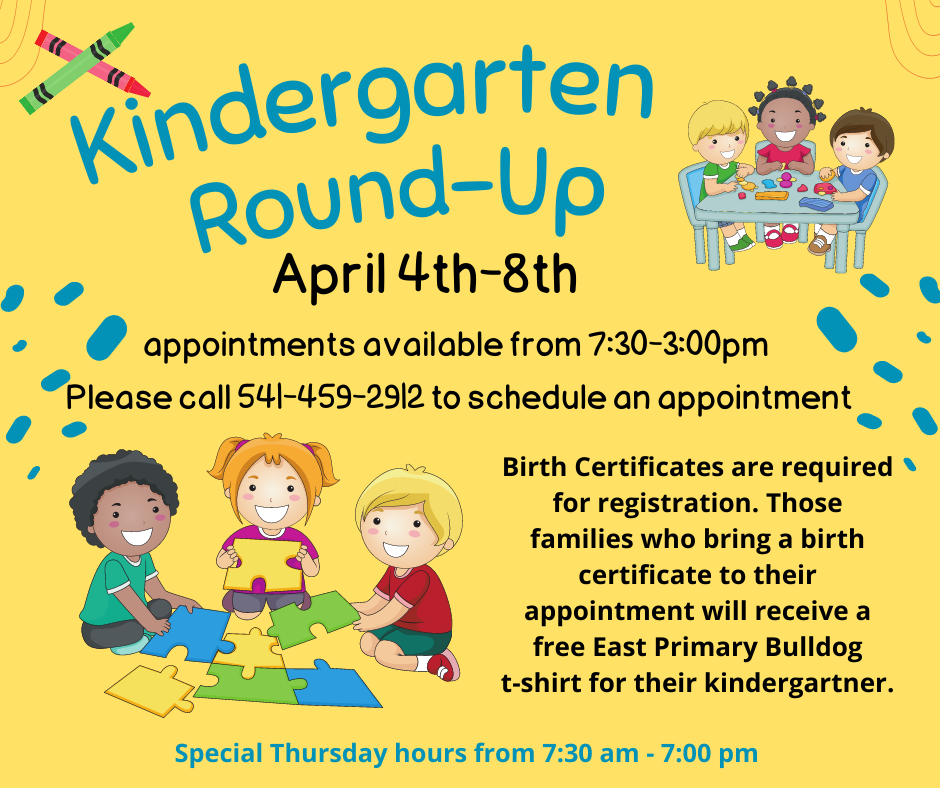 Spread the word, time to sign up those littles for kindergarten!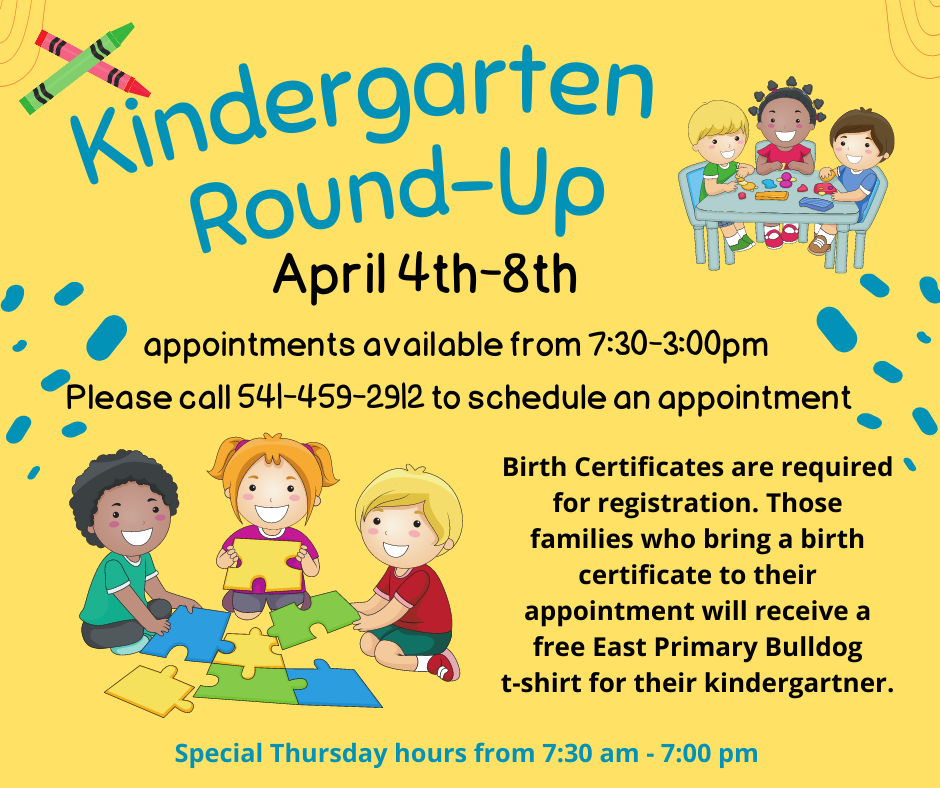 Enjoy the last day of spring break!

Rest and Relax!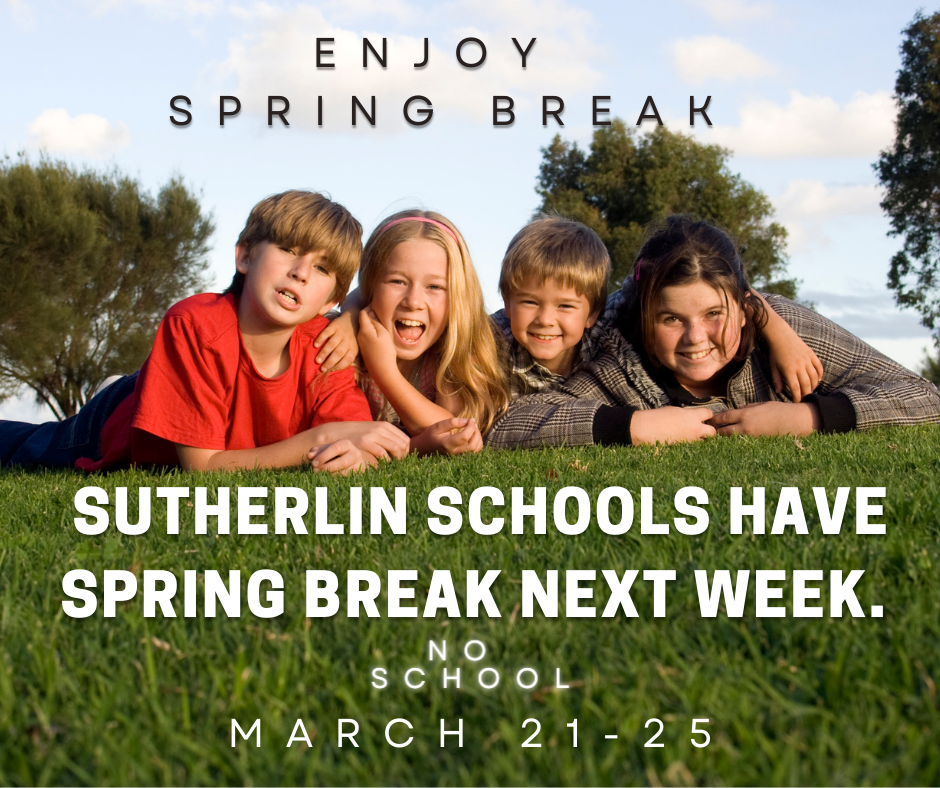 Spring break starts today!!

Sutherlin Teams are headed to the playoffs! At this point we are the only 3A school in the state with all 4 of our team sports still in the playoffs!! All games from here on out will be OSAA playoff games and admission will be $8 for adults and $5 for students. We will accept transactions at the door through the quarterfinals, but OSAA has also partnered with Hometown Ticketing and you can now pre-purchase tickets for all OSAA events. A link to ticketing and the brackets can be found here:
www.osaa.org
There is a link to each of the brackets in the top left corner of the page. Game times and match-ups are as follows: Tuesday, November 2nd (HOME GAMES) 6:00 pm Volleyball vs Cascade Christian 6:30 pm Girls Soccer vs Central Linn Wednesday, November 3rd 4:30 pm Boys Soccer @ Riverside Saturday, November 6th 1:00 pm (MT) Football @ Vale Good Luck Bulldogs! Spectators are welcome at all events.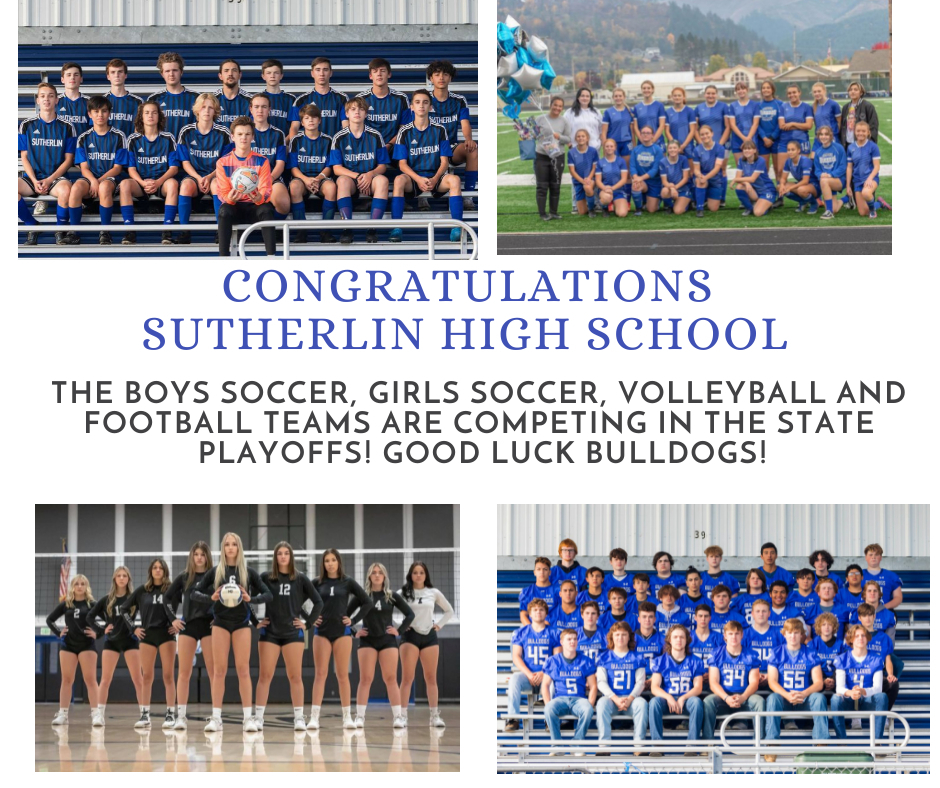 Free Summer Good Program 2021 Grab and Go Monday - Thursday Middle School Pick up dates and times. June 21st to July 22nd (No meals served on July 5th) Breakfast 8:30 am 9:15 am Lunch 11:45 am to 12:30 pm West Intermediate Pick up dates and times. July 6th to July 29th Breakfast 7:30 am to 8:15 am Lunch 11:00 am to 11:45 am

In the 2019 Oregon Legislative Session, the legislators passed House Bill 3427, Student Success Act, and it was signed into law on May 20, 2019. This law aims to correct three decades of under investing in our schools and our children and includes sweeping provisions for new and improved services for children and families. Part of this Student Success Act is the Student Investment Account (SIA). The SIA is a non-competitive grant program which, when fully implemented, represents an investment of close to $500 million going directly to Oregon school districts and eligible charter schools. The purpose of the Student Investment Account is to meet students' mental and behavioral health needs, increase academic achievement, and reduce academic disparities for historically underserved students. We would like your input on how to best utilize these funds in order to best serve the students and families in our community. Sutherlin Community Feedback
https://douglasesd.co1.qualtrics.com/jfe/form/SV_243wCLLxcV1itYG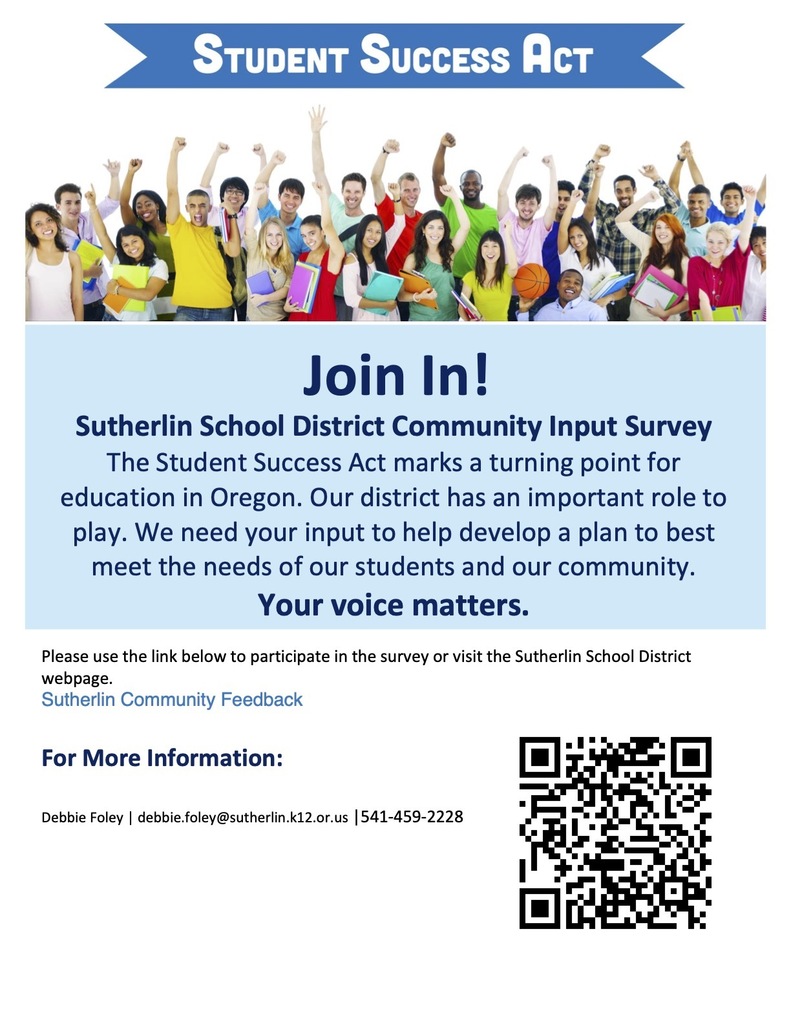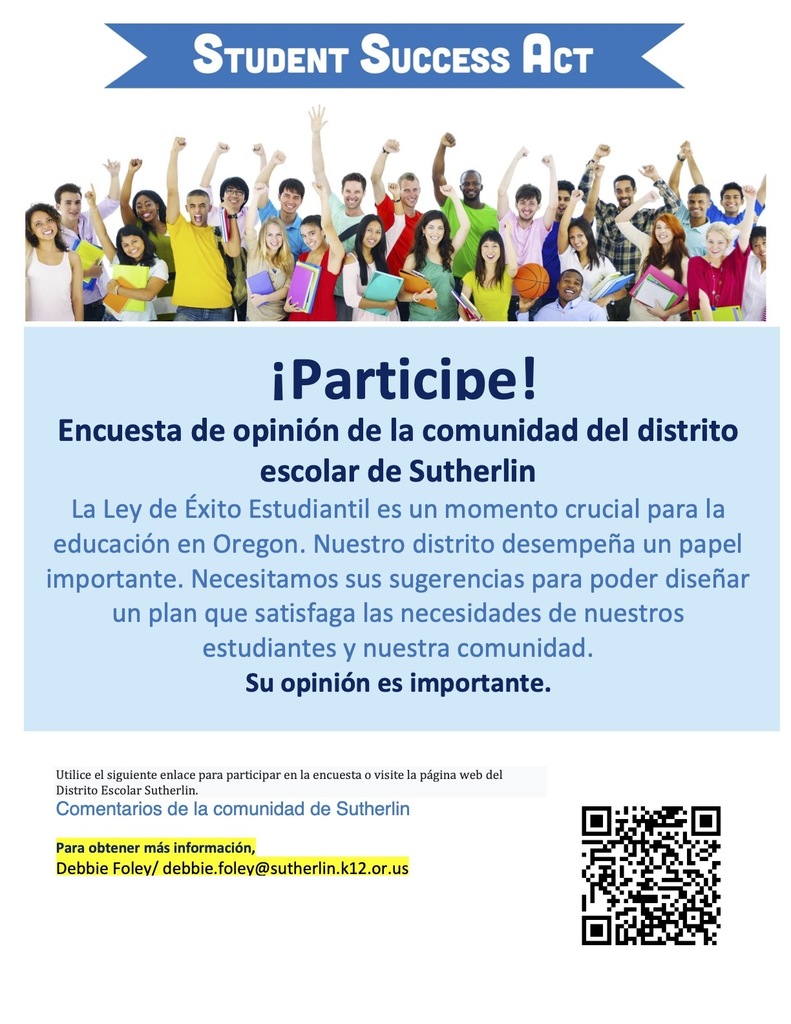 There will be no lunches delivered during spring break March 22nd thru March 26th. Lunch delivery will resume Monday March 29th. Thank you, Sutherlin School District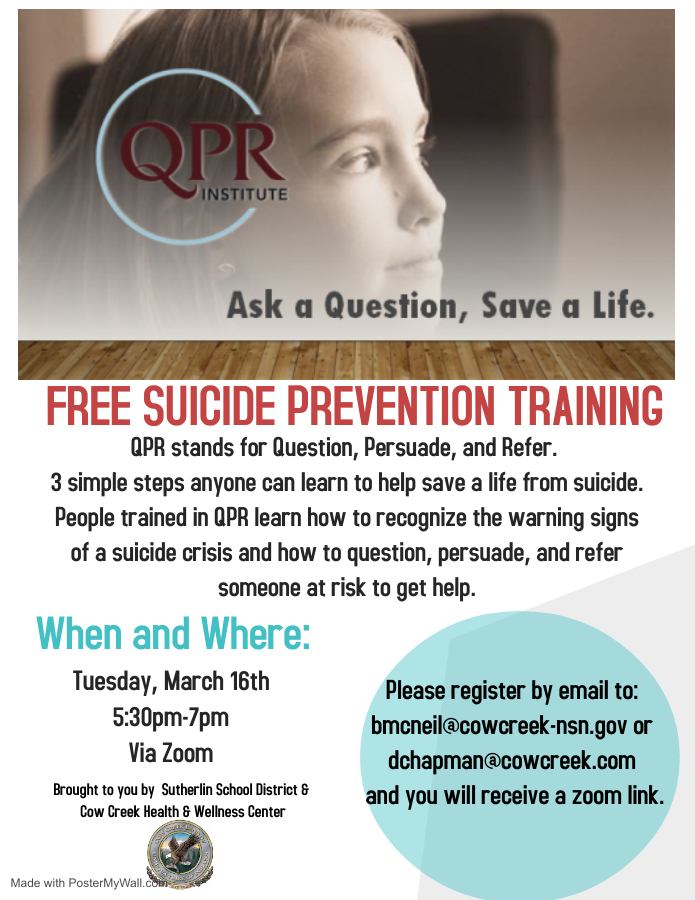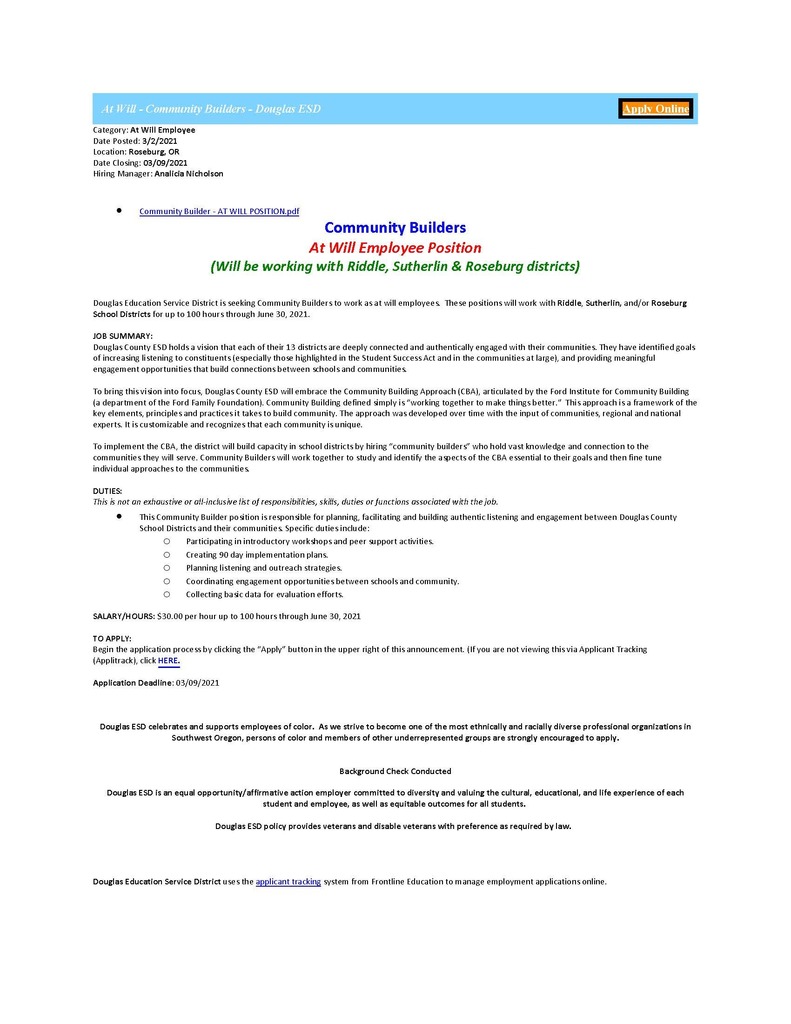 Picture day is coming!