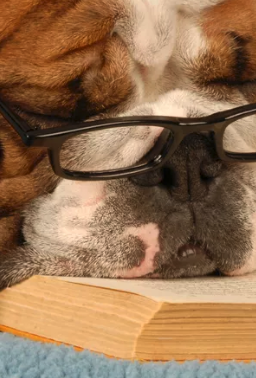 Terry Prestianni was hired as the superintendent in 2016 after several years as the SMS Principal.
WELCOME FROM SUTHERLIN SCHOOLS
Welcome to the Sutherlin schools. We have some of the best students, teachers, and parents in Oregon, and we live in one of the best cities.
Douglas County's second-largest city got its start from a letter written by Fendal Sutherlin, a Portlander on his way home from trying his luck in the California gold rush.
John Sutherlin of Indiana decided to come West after reading his son's account of the fields and fertile soil around what was then called Camas Swale. The elder Sutherlin packed up his goods, savings and extended family and filed a land donation claim here in 1851. He planted wheat, pastured cattle and horses and later built the town's first sawmill.
The settlement of 455 people incorporated in 1911. Today, Sutherlin's population has grown to about 8,000.
Douglas County erects signs honoring veterans, and Sutherlin demonstrates its allegiance with a massive U.S. flag posted just off Interstate 5.
It's a fitting symbol for a town steeped in classic Americana. In summer, celebrants gather for the annual Blackberry Festival and Sutherlin Stampede. Kayakers, boaters, and other outdoors enthusiasts head for Cooper Creek Reservoir in all kinds of weather. Central Park, anchored by its historic locomotive, is a year-round town hub of activity. Shoppers take advantage of locally made products at the Sutherlin Farmers' Market on Friday mornings from late April through October. And the Timber Town Toy Land Electric Light Parade brings sparkle to the holiday season each December.
Travelers and residents alike migrate to the 18-hole Umpqua Golf Course for tournaments and fundraisers. The two-story Sutherlin Bank Building, a testament to the city's heritage, is listed on the National Register of Historic Places.
The Murphy Co.'s laminated veneer lumber plant opened in 2008, replacing a plywood plant that was consumed by fire in July 2005. Orenco Systems, which designs and sells wastewater treatment products, is headquartered in Sutherlin.
Welcome to Sutherlin, where the Rogue-Umpqua Scenic Byway starts just a few miles south of the city and leads to the Rogue River. It's a picturesque drive – for those who can bring themselves to leave town!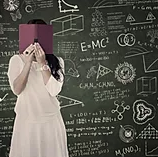 Results were good overall, but math results need improvement. Our staff and leadership strive for excellence always, and we are addressing shortcomings with a keen focus on professional development that connects with lessons and the life students face today and tomorrow.
Our District History Notes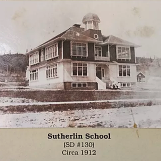 Today's Sutherlin School District comprises four schools; however, our district borders were once home to seven small schools, according to local historian Larry Moulton. The last of the older school sites, Hawthorn and Fair Oaks schools, were consolidated into today's district around 1948. The picture to the right is labeled as the district office and dated circa 1913.