Urgent: Returning and New students must register for school! You can register online at:
https://www.sutherlin.k12.or.us/page/student-enrollment
or In Person (Middle School and High School) Tomorrow- Wednesday, August 10th, 8am- 3pm Thursday, August 11th, 8am-3 pm AND In Person (East and West School) Tomorrow- Wednesday, August 10th, 8am- 4pm Thursday, August 11th, 12pm-8 pm SVOA in person registration is 8/17 & 8/18 8am-3 pm
Sutherlin School District #130 is accepting applications for the 2022-23 school year for a Part-time Secretary. We still have several classified opening so please check out our website. For a classified application, Job Posting, and Job Description please go to
www.sutherlin.k12.or.us
, click the HR/Payroll/ Job Description button. Come join the Sutherlin School District Team!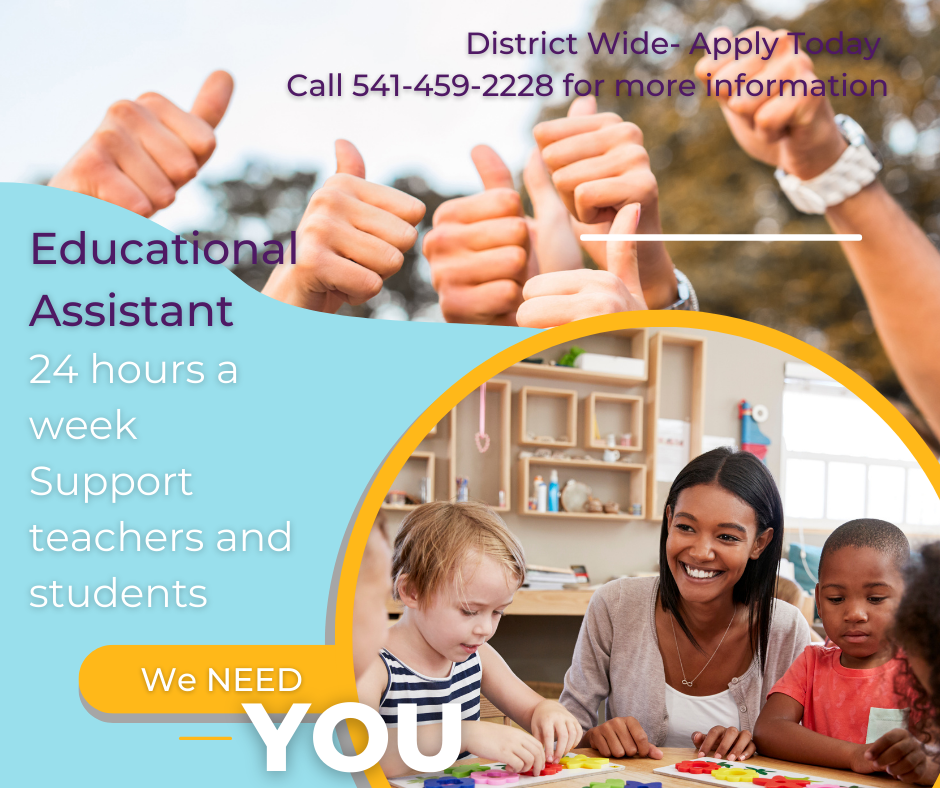 The last day of summer school was fun for our students in Mrs. Casey's classroom- water play, bubbles, bikes, and playground fun! Enjoy the rest of the summer!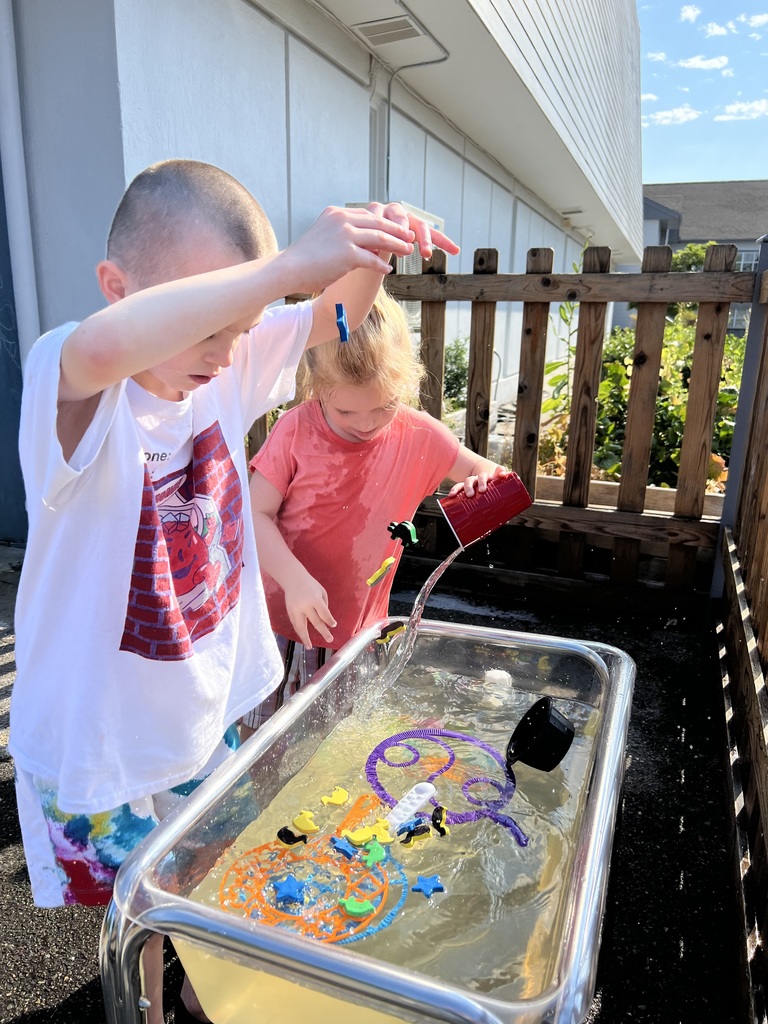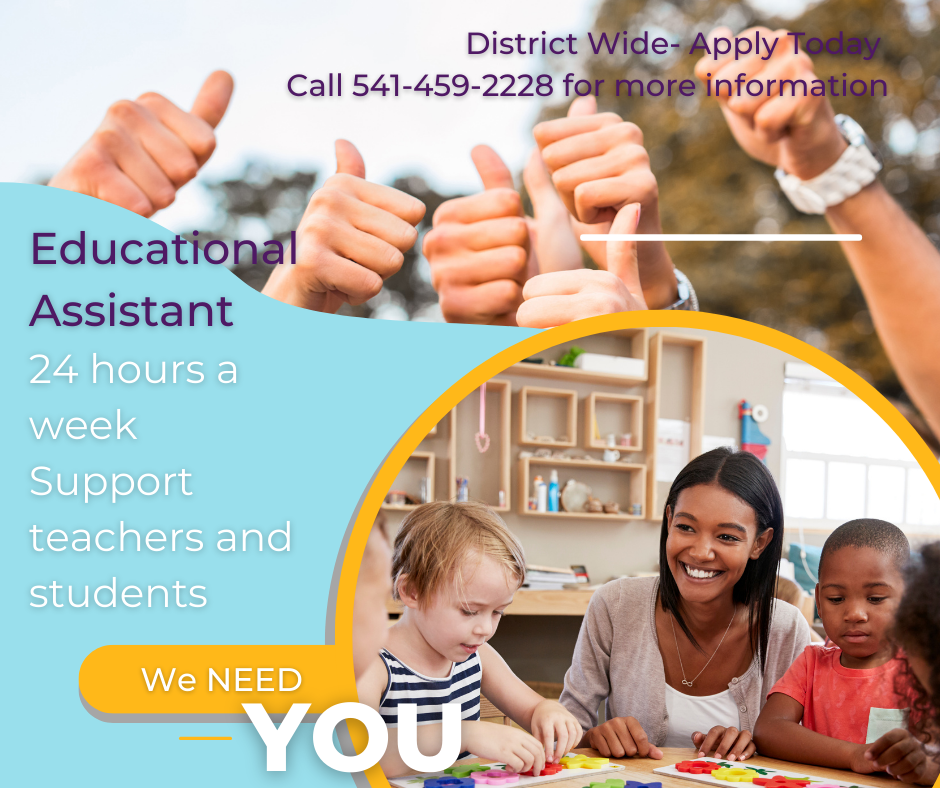 Big News for our Kindergarten - Fifth Grade students! New playgrounds are being installed over the next few weeks and will be ready for play when school starts in late August. Our Elementary schools desperately needed new playgrounds; we have a few teachers that played on our old equipment when they were children! The new playgrounds will be more accessible for all our students, and we can't wait to see the smiles and fun! East Primary also got a spiffy new paint job and new siding!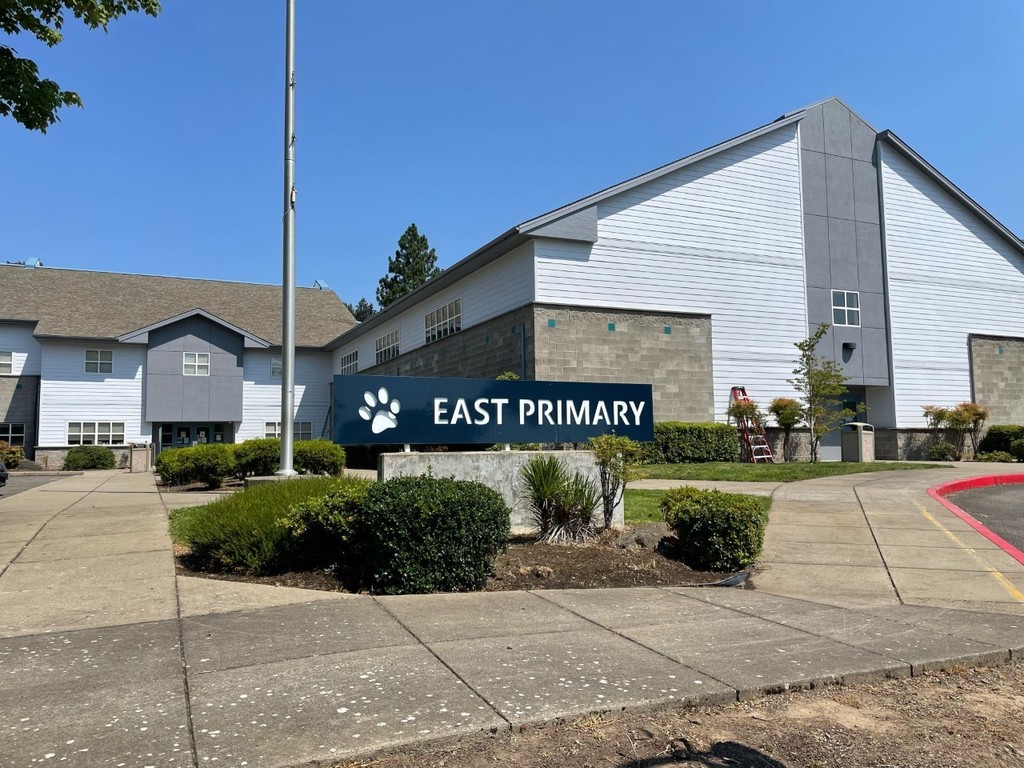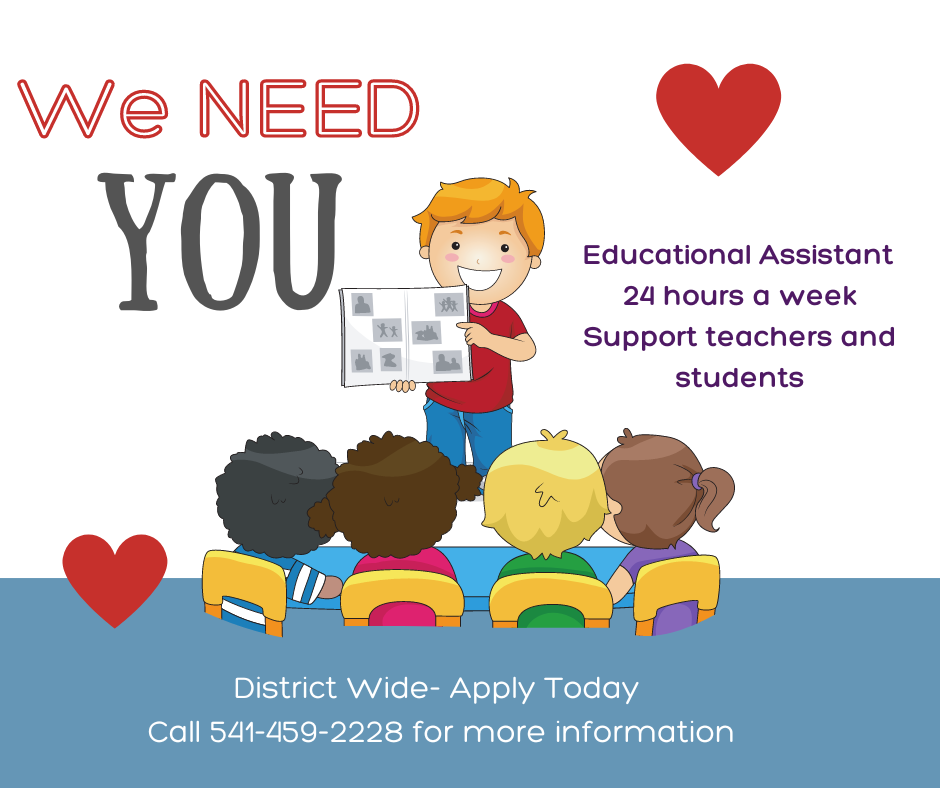 Sutherlin School District's excellent ELL program partners with Migrant Education during the summer to support our English language learners. The ocean was the focus of a hands-on unit this summer. The students are capping their summer learning off with a trip to the Oregon Coast Aquarium in Newport, Oregon. Students and staff loved every minute of exploring the ocean and ocean critters!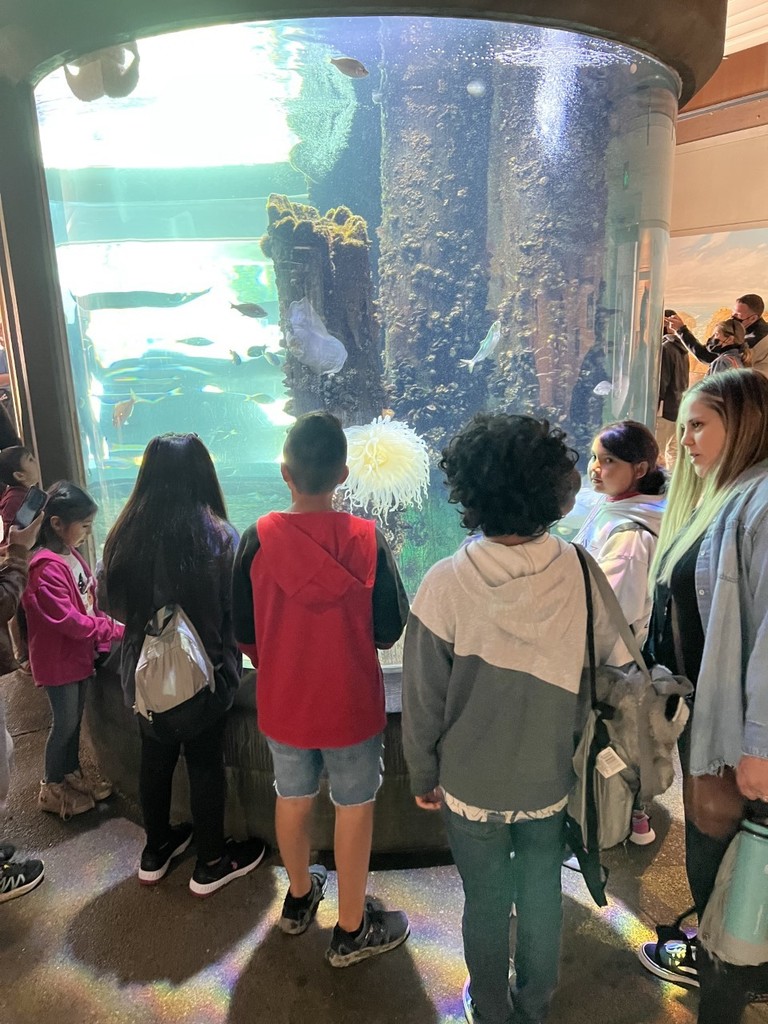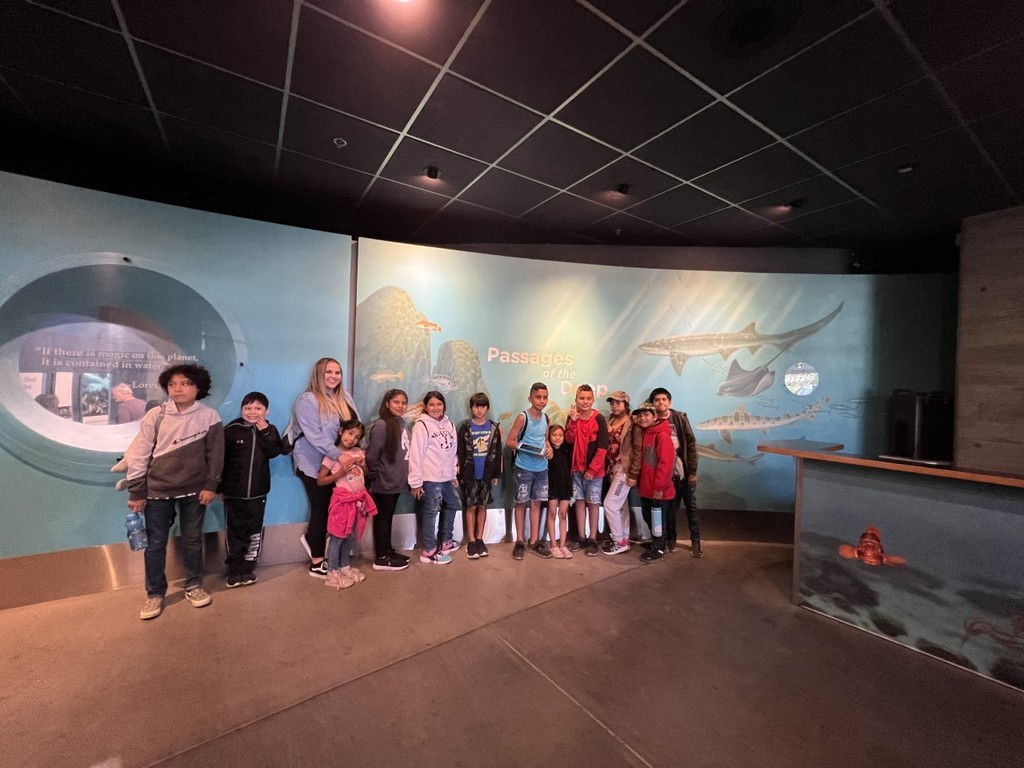 Summer Adventures students have been busy learning and having fun this month. Healthy Kids Outreach brought in a bicycle-powered smoothie machine, YUM! Students went to Fords Pond to enjoy the beautiful views and walk the trail. This week students are visiting the Wildlife Safari and spending their last day with some water fun! Thank you to our educators and assistants that spent the month teaching our students.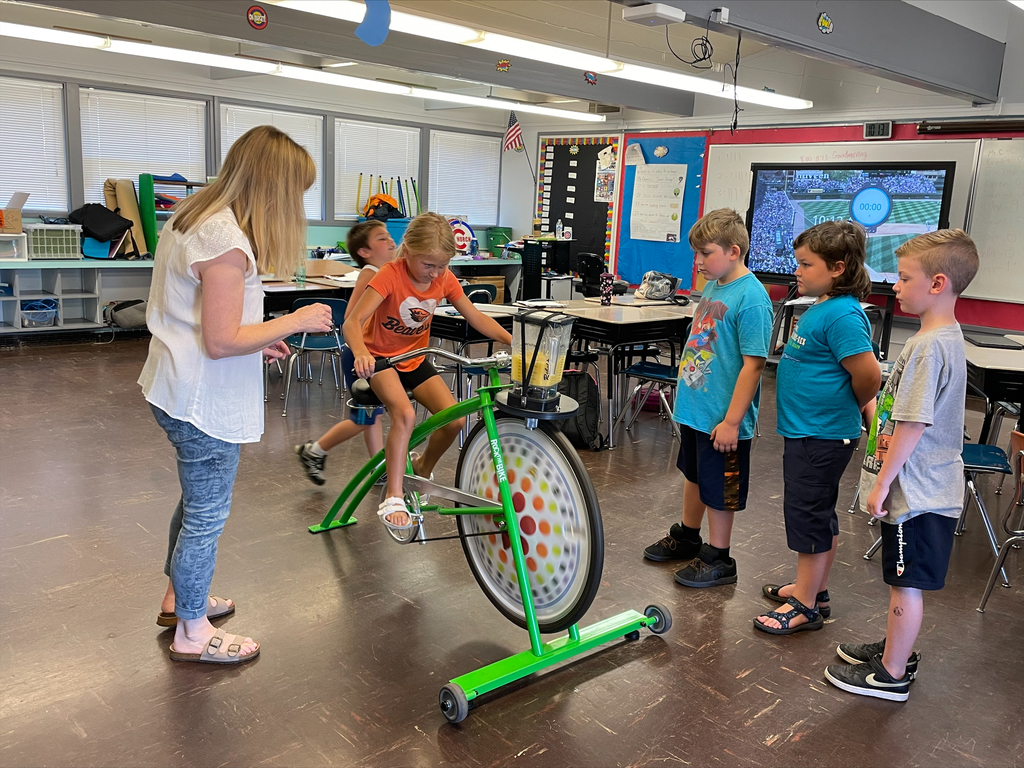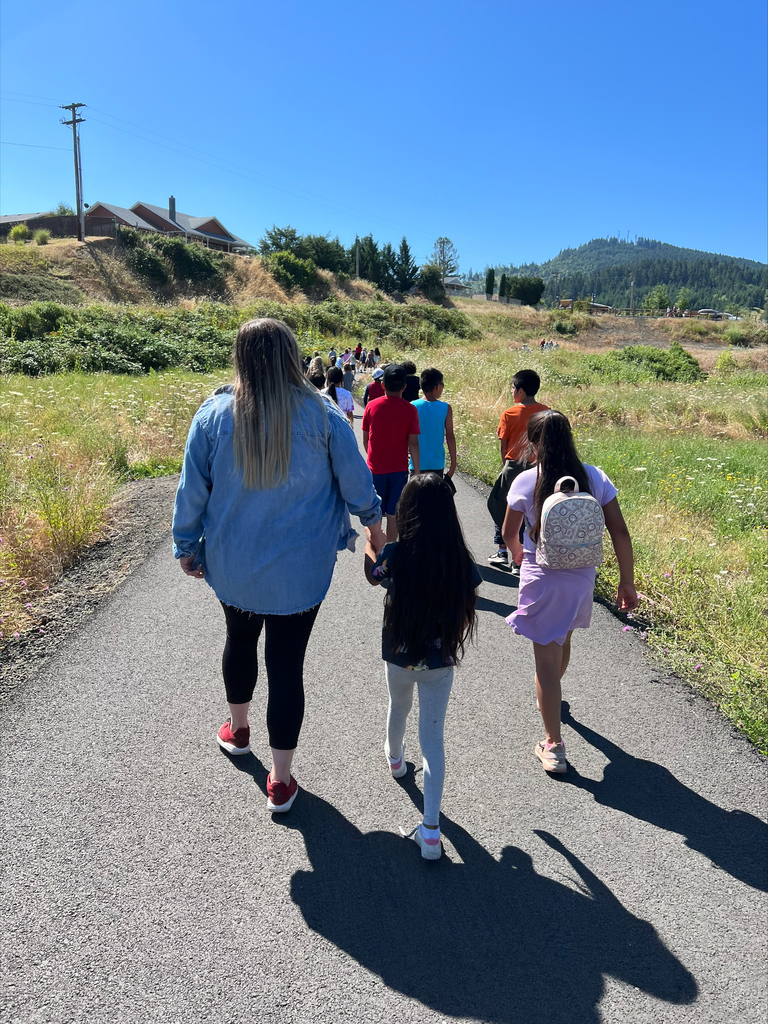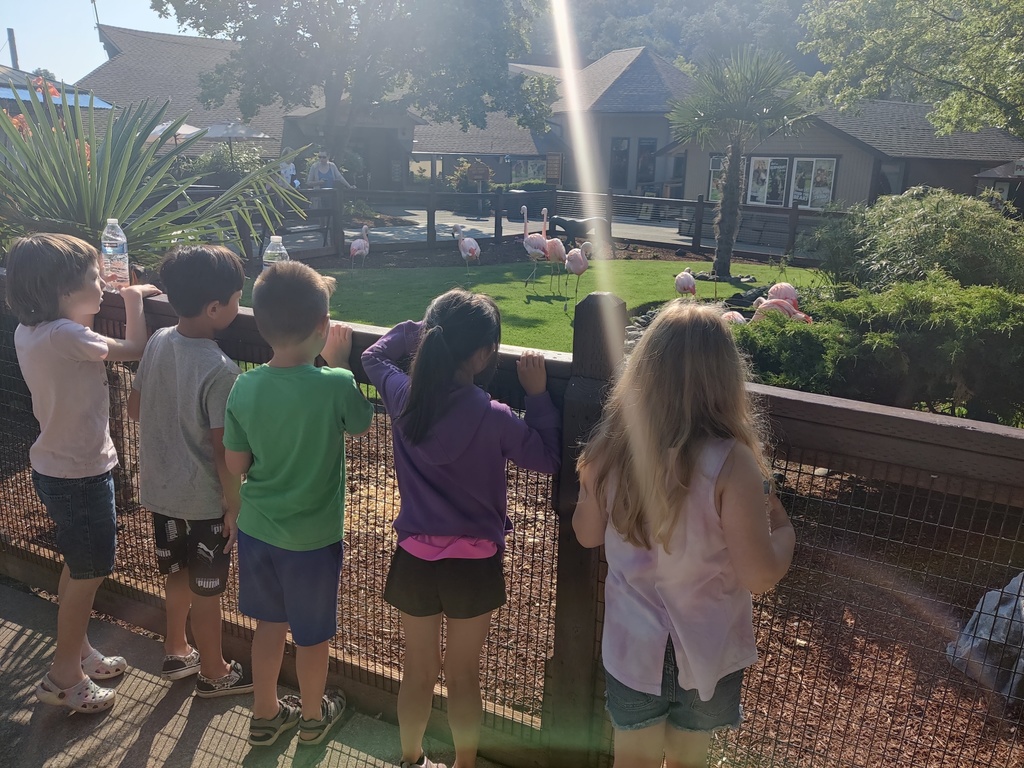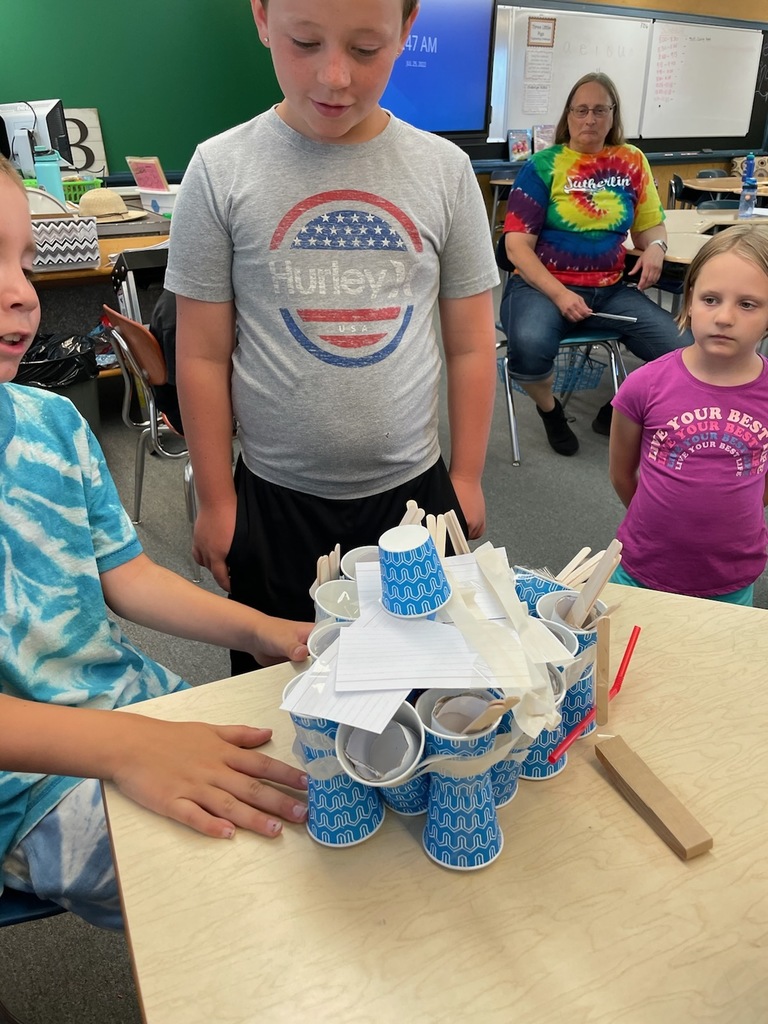 Mr. Gary and Mr. Crawford facilitate the Shop Management Seminar hosted by Sutherlin High School Woods and Ag Welding! Forty teachers from across Oregon and Alaska are here in Sutherlin this week, focused on teaching woods and welding!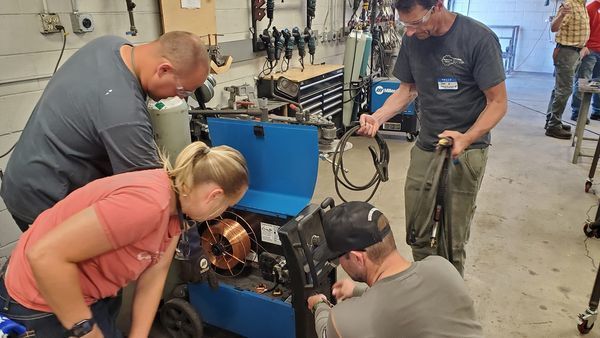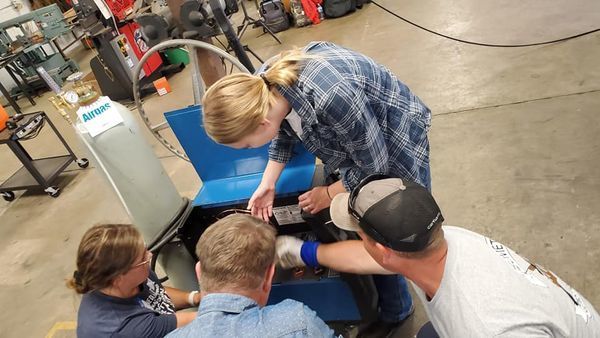 LAST WEEK! Sutherlin School District Reminder. Free Summer Meals! For all kids 18 and Under!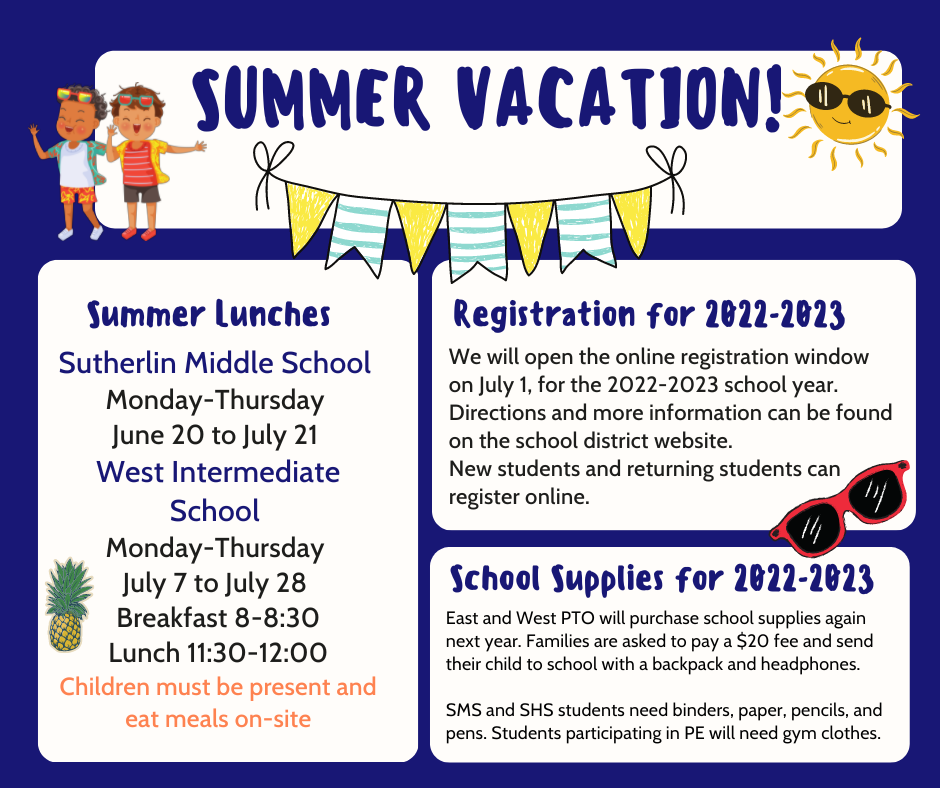 The Sutherlin School District is looking for two bus drivers to join our wonderful team of drivers. • Possess valid Oregon Class B Driver's license with "S" and "P" endorsements preferred but willing to train. • Meet all bus driver training requirements described in Chapter 3 of the Revised Oregon Pupil Transportation Manual. • 15 hours behind-the-wheel training. • 8 hours of first aid instruction with a valid 1st Aid Card • 25 hours of classroom instruction • Physical examination – finalist must pass the district-approved physical examination, drug test, driving, criminal records check, and fingerprint check. • Possess a valid medical certificate (issued by Oregon) $18.32 to 21.25 per hour, depending on experience. Approximately 17.5 hours per week. With full benefits (Medical, Dental, and Vision paid up to $1,393 per month) Renee Mercer, Human Resources Sutherlin School District 531 E Central, Sutherlin, OR 97479 541-459-2228
renee.mercer@sutherlin.k12.or.us
To learn more and apply, visit:
https://www.sutherlin.k12.or.us/page/human-resources-payroll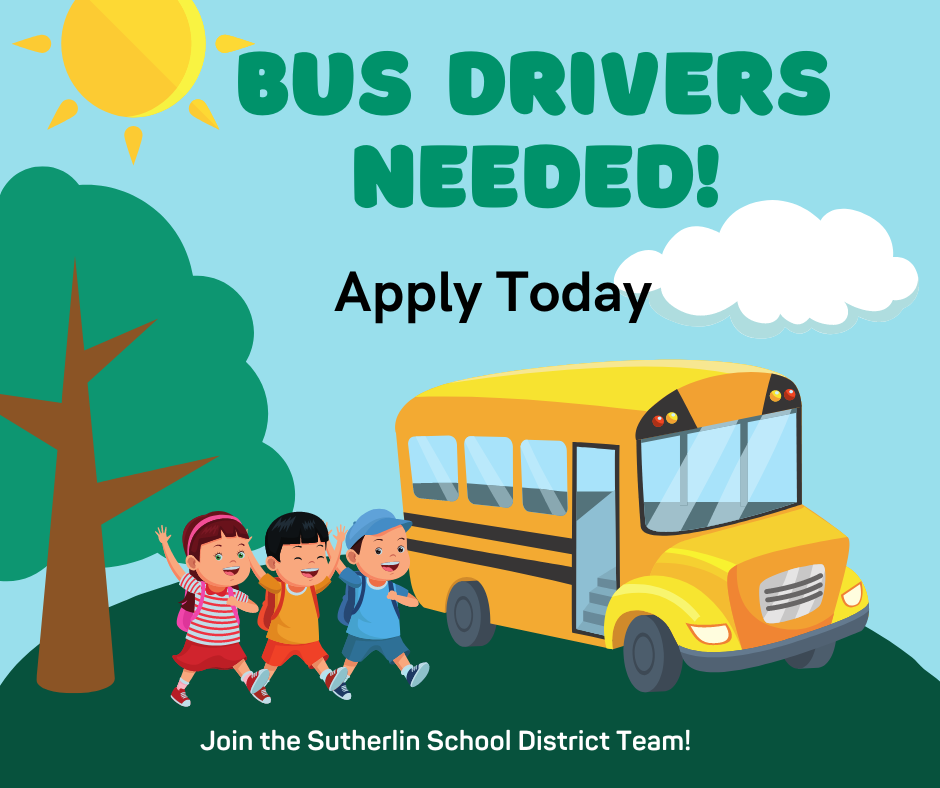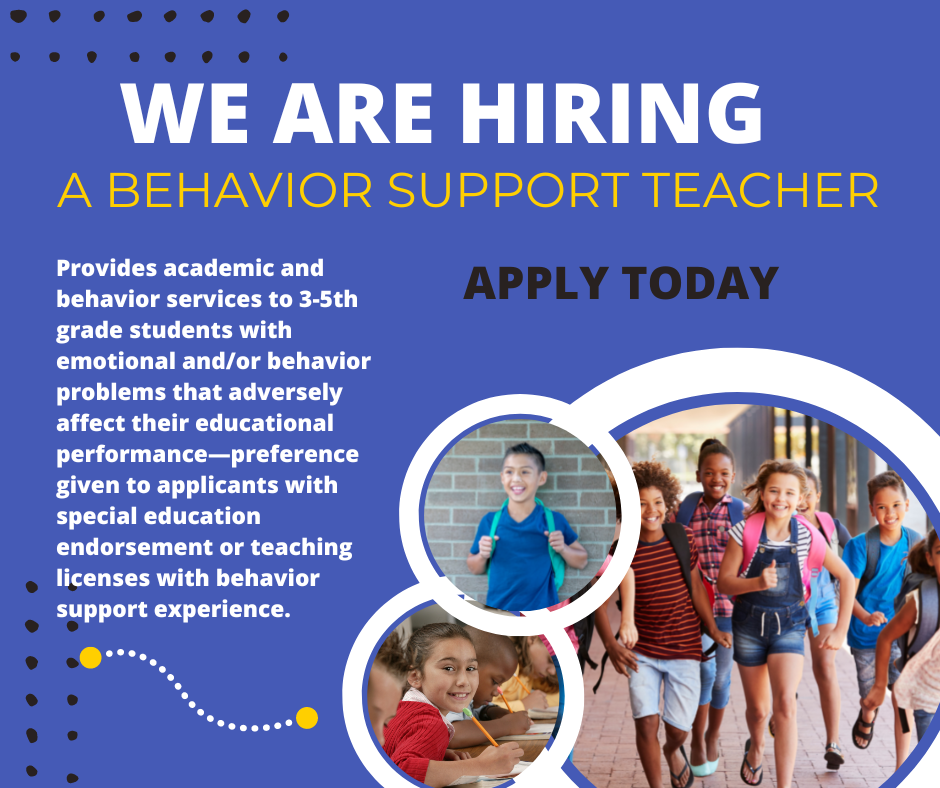 Are you looking for a fun job that works well with your child's school schedule? The East Primary Preschool is looking for a part-time instructional assistant. The position is six hours a day, Monday-Thursday, 7:45- 2:15. There are 18 children and four adults. Our preschool is creative and fun; it is a wonderful job! Apply Today:
https://www.sutherlin.k12.or.us/page/human-resources-payroll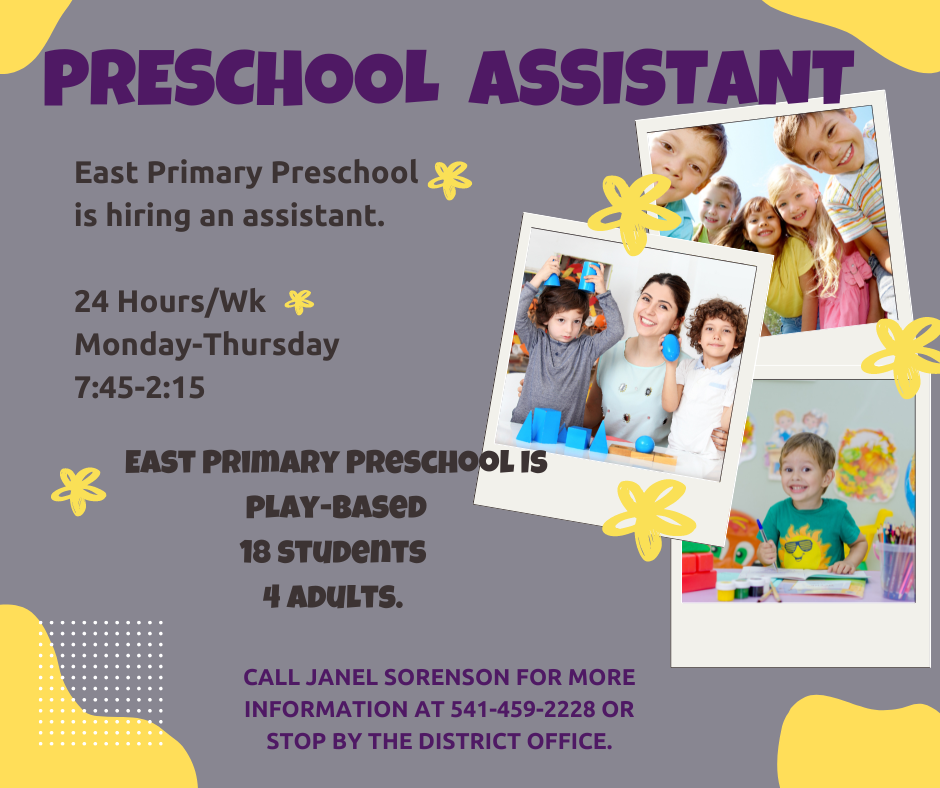 The Sutherlin School District is looking for two bus drivers to join our wonderful team of drivers. • Possess valid Oregon Class B Driver's license with "S" and "P" endorsements preferred but willing to train. • Meet all bus driver training requirements described in Chapter 3 of the Revised Oregon Pupil Transportation Manual. • 15 hours behind-the-wheel training. • 8 hours of first aid instruction with a valid 1st Aid Card • 25 hours of classroom instruction • Physical examination – finalist must pass the district-approved physical examination, drug test, driving, criminal records check, and fingerprint check. • Possess a valid medical certificate (issued by Oregon) $18.32 to 21.25 per hour, depending on experience. Approximately 17.5 hours per week. With full benefits (Medical, Dental, and Vision paid up to $1,393 per month) Renee Mercer, Human Resources Sutherlin School District 531 E Central, Sutherlin, OR 97479 541-459-2228
renee.mercer@sutherlin.k12.or.us
To learn more and apply, visit:
https://www.sutherlin.k12.or.us/page/human-resources-payroll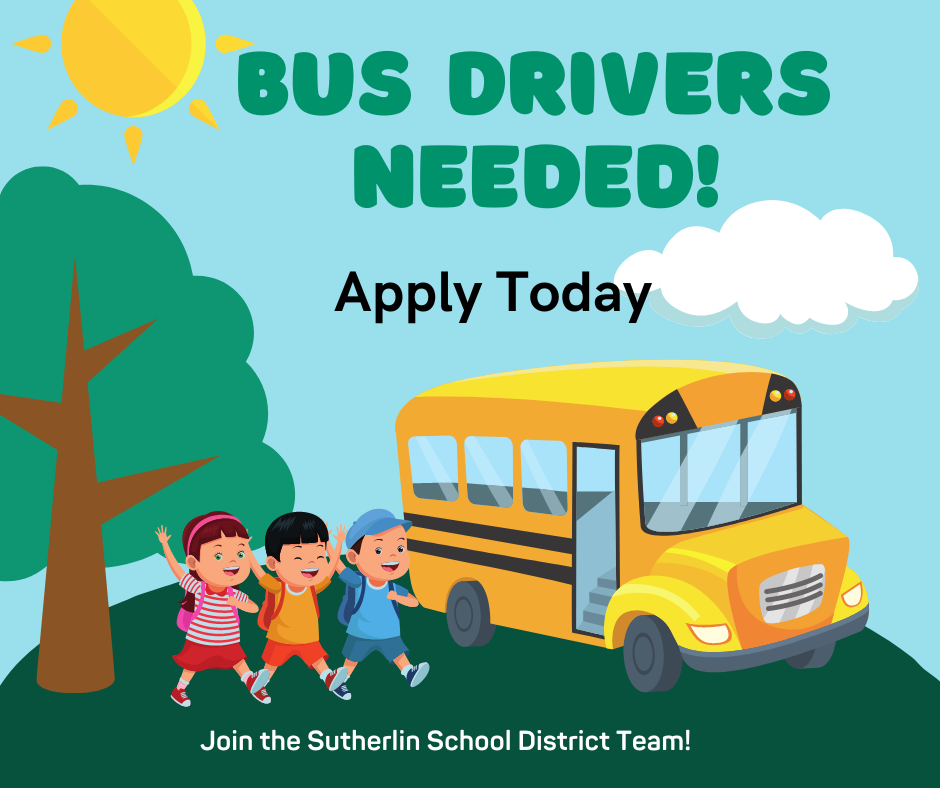 The Sutherlin School District is looking for two bus drivers to join our wonderful team of drivers. • Possess valid Oregon Class B Driver's license with "S" and "P" endorsements preferred but willing to train. • Meet all bus driver training requirements described in Chapter 3 of the Revised Oregon Pupil Transportation Manual. • 15 hours behind-the-wheel training. • 8 hours of first aid instruction with a valid 1st Aid Card • 25 hours of classroom instruction • Physical examination – finalist must pass the district-approved physical examination, drug test, driving, criminal records check, and fingerprint check. • Possess a valid medical certificate (issued by Oregon) $18.32 to 21.25 per hour, depending on experience. Approximately 17.5 hours per week. With full benefits (Medical, Dental, and Vision paid up to $1,393 per month) Renee Mercer, Human Resources Sutherlin School District 531 E Central, Sutherlin, OR 97479 541-459-2228
renee.mercer@sutherlin.k12.or.us
To learn more and apply, visit:
https://www.sutherlin.k12.or.us/page/human-resources-payroll