Updated re-opening plan for 2020-2021 school year. Please understand that our re-opening plan is subject to change due to Covid-19 County and State Metrics we are required to meet. Thank you for your patience, Go Bulldogs!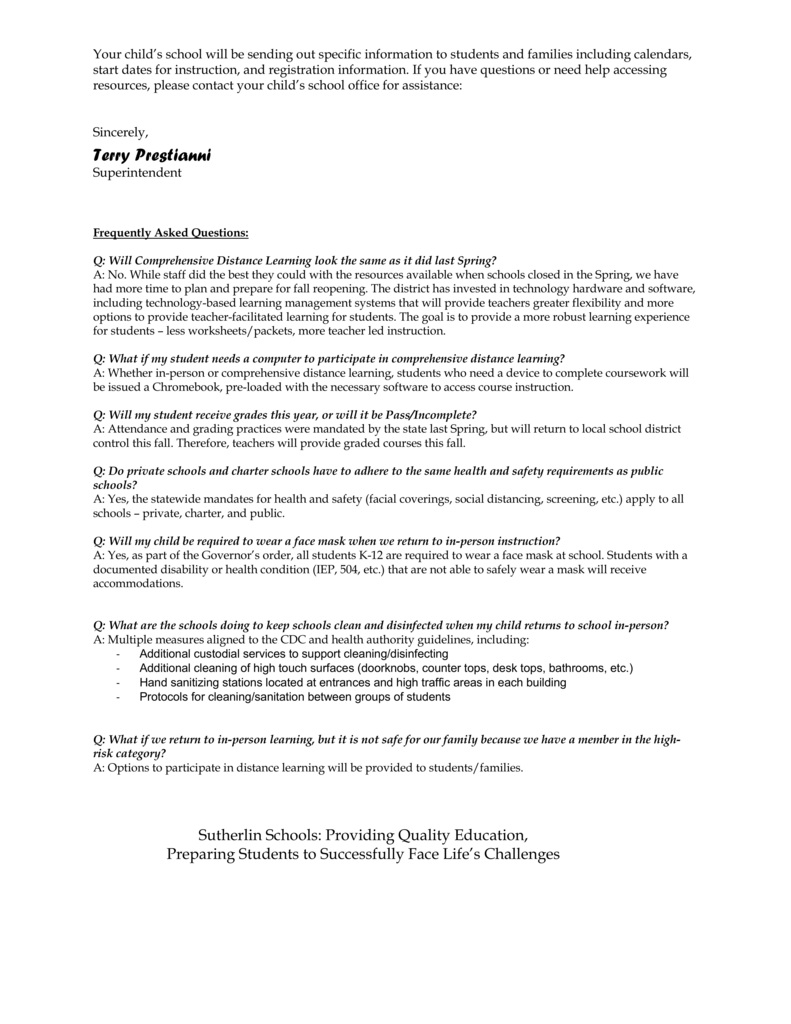 Sutherlin School District recently mailed out letters to parents that included Activation Keys to register re-enrolling students online. Here is a short video that will walk parents through the account activation process. Sutherlin School District ParentVue account activation.
https://youtu.be/Vz9rv8VOV8w
If you have already registered your student online. No need to do anything further. If you have not received your letter by the end of the week please give a call. Thank you, Go Bulldogs!

Considering Homeschooling this fall?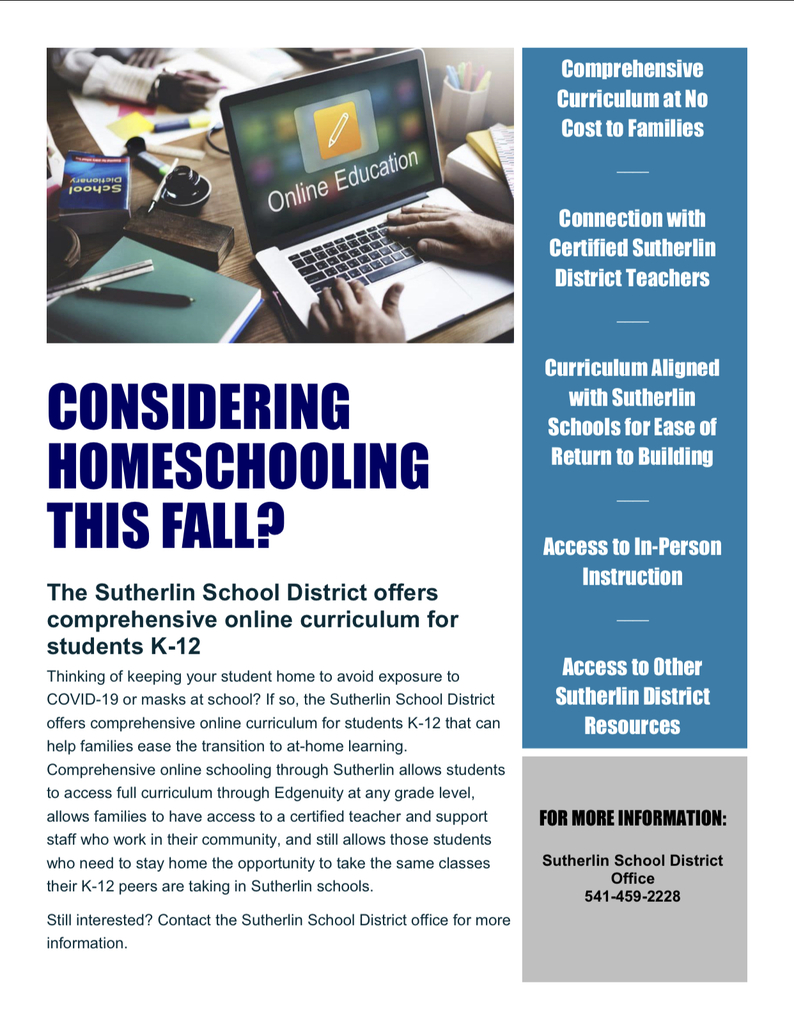 Draft fall re-opening plan
Meals will be available for grab and go Monday - Thursday from 11:30 am to 12:30 pm at West Intermediate School. This service will be available up to August 28th, 2020.

Welcome to our new website!