November 17, 2020 Dear Sutherlin School District Families, We know this is a hard time for our community and our hearts go out to those who are ill. The safety of our students and staff continue to be our number one priority. Despite the increase in COVID-19 cases in Douglas County, Sutherlin School District is able to continue to keep schools open under the Safe Harbor Clause outlined in the Ready Schools, Safe Learners guidance. At this time, all Sutherlin schools will continue to provide on-site instruction to students through at least November 25th. However, the district will closely monitor the status of COVID-19 in the county/school district and future decisions will be made on a weekly basis. To be clear, we will continue to offer on-site instruction to be determined weekly as we move towards Christmas Break. We're grateful to our teachers, instructional assistants and substitute teachers who offer ways for students to stay engaged in effective learning. To provide increased disinfection protocols during in-person learning, our district has recently added additional custodial services. In addition, extra bus drivers were hired to help keep our students and staff safe. It is important to note, while there have been three students who tested positive for COVID-19, it was determined that the students contracted the virus outside of the school setting and there have been no additional cases as a result of attending school within our district. We want our community to protect themselves against COVID-19. Here are ways to help protect your family and others: • People who are sick should stay home from work or school and avoid other people until they are better. • Wash hands with soap and water for 20 seconds. • Wear face coverings in public to help prevent the spread of the virus. • Maintain a distance of six feet between people outside your household. • Teach your children to cover coughs and sneezes with tissues or by coughing into the inside of the elbow. We will keep you updated with any new information as it comes out, while meeting the requirements to honor everyone's right to privacy. If you have questions or concerns about COVID-19, please contact your healthcare provider or call the Douglas Public Health Network hotline at 541-464-6550, seven days a week between 8 am - 5:00 pm. Additional information about metrics can be found on the Oregon Department of Education's Ready Schools, Safe Learners website and the Oregon Health Authority's COVID-19 page. Sincerely, Terry Prestianni, Superintendent Sutherlin School District

As COVID-19 cases continue to increase in Douglas County, students, parents and staff are raising questions about the necessity of returning to a Comprehensive Distance Learning (CDL). On Monday, November 16th the latest county metric numbers will be released, and we will know more about the future of onsite instruction at that time. If the number of COVID-19 cases is at the level requiring a return to a Comprehensive Distance Learning instruction model, students, staff, and parents will be notified and a plan for a smooth transition will be announced. Please be aware that the metrics are now determined on a consecutive two-week period, so if we are fortunate enough to meet the metrics on November 16th to allow us to continue our current model of instruction, we will still face the same scenario for the following week. Student and staff safety is our number 1 priority and we will continue to take all measures possible to educate students safely during this pandemic. Sutherlin School District is committed to keeping as many students as possible in "onsite instruction" while providing a quality comprehensive distance learning model for all others. As always, thank you for your support and understanding. Sutherlin School District

With generous support from our community, Sutherlin Schools would like to provide Thanksgiving & Christmas food baskets to the families of students who could benefit from food assistance this holiday season. If you have a student in our district and would like to receive a food basket, please complete the following survey, or contact Andrea Shaver, Family Liaison at 541-459-2912 x 3716. Holiday Support Form-Sutherlin School District
https://bit.ly/3ncaoUp

November 4, 2020 School District Responds to Positive COVID-19 Case(s) The Sutherlin School District is taking steps to ensure the safety of all students and staff. A Sutherlin School District student at Sutherlin Middle School has tested positive for COVID-19. We are working closely with the Douglas Public Health Network to respond to this news and protect the health of our community. We are taking steps to ensure the safety of all students and staff. As soon as the Douglas Public Health Network informed us that a student in our district tested positive for COVID-19, we started notifying staff, and parents of the children in the cohort that a student tested positive, asking them to quarantine for 14 days and monitor for symptoms. We provided quarantine guidance and informed parents of exposed children that someone from the DPHN will be in daily telephone contact to provide additional monitoring. We will continue to follow and maintain the Oregon Health Authority and the Oregon Department of Education guidelines; namely practicing handwashing, physical distancing to the degree we can, requiring people wear masks inside the building, and upholding cleaning and disinfecting protocols. At this time, in-person learning will resume for the students and staff who are not quarantined. We understand families are concerned. We will keep families and the school community updated with any new information as it becomes available, while meeting the requirements to honor everyone's right to privacy.  Terry Prestianni, Superintendent

November 1, 2020 School District Responds to Positive COVID-19 Case(s) The Sutherlin School District is taking steps to ensure the safety of all students and staff. A Sutherlin School District student at East Primary School has tested positive for COVID-19. We are working closely with the Douglas Public Health Network to respond to this news and protect the health of our community. We are taking steps to ensure the safety of all students and staff. As soon as the Douglas Public Health Network informed us that a student in our district tested positive for COVID-19, we started notifying staff, and parents of the children in the cohort that a student tested positive, asking them to quarantine for 14 days and monitor for symptoms. We provided quarantine guidance and informed parents of exposed children that someone from the DPHN will be in daily telephone contact to provide additional monitoring. We will continue to follow and maintain the Oregon Health Authority and the Oregon Department of Education guidelines; namely practicing handwashing, physical distancing to the degree we can, requiring people wear masks inside the building, and upholding cleaning and disinfecting protocols. At this time, in-person learning will resume for the students and staff who are not quarantined. We understand families are concerned. We will keep families and the school community updated with any new information as it becomes available, while meeting the requirements to honor everyone's right to privacy. Terry Prestianni, Superintendent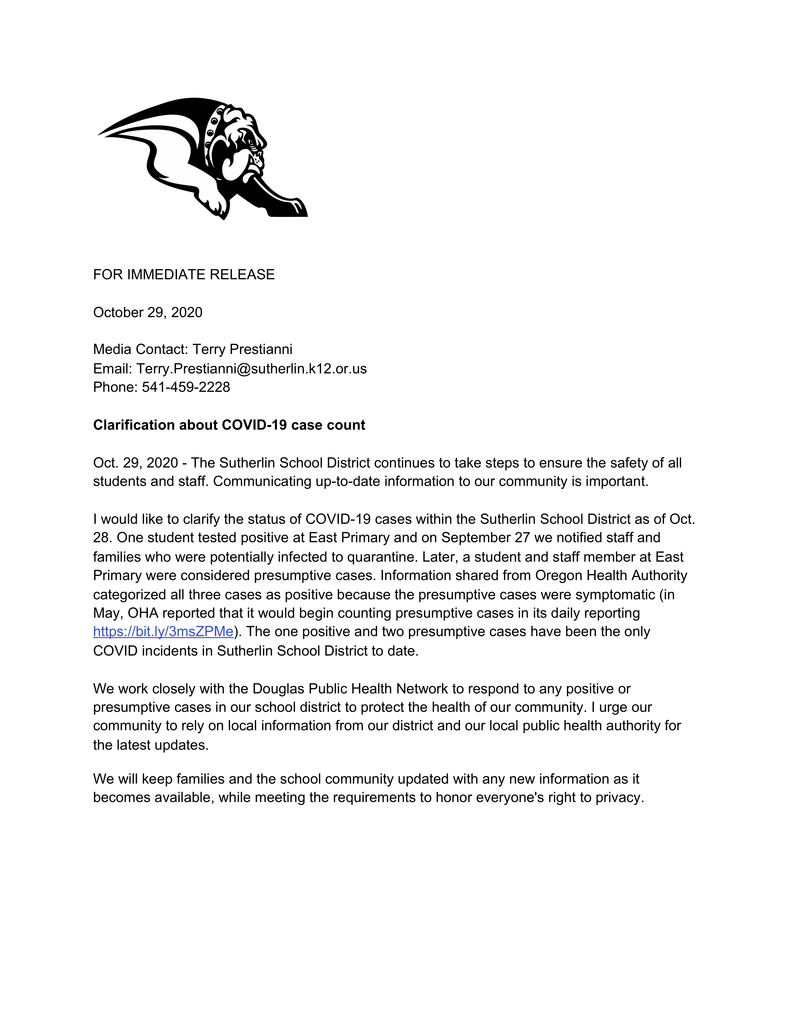 Baseball and Softball practice is cancelled today October 22nd 2020.

Interested in free, local parenting supports? Use the link for access to events and information for parents available this fall.
https://bit.ly/2FGOd8E


The 2020-21 Yearbook class would like your help! Greetings Bulldogs! The yearbook class is in full swing working on our 2020-2021 yearbook. We are going to dedicate some pages to our distance learning experiences and are hoping for your help. We need your help! We are asking that anyone who is willing to take some selfies, or family pictures of the distance learning experiences and are willing to share those pictures with the yearbook that you get involved. Please anything school appropriate that shows your strength, courage, determination, and enjoyment to making distance learning work in your home, send them our way. We would love to see the Bulldogs being Strong and showing their pride! Send your pictures to this email address:
a48452d4.dougnet.k12.or.us@amer.teams.ms
We appreciate everyone's help, and hope to see some wonderful Bulldog pictures! Joshua W Bassler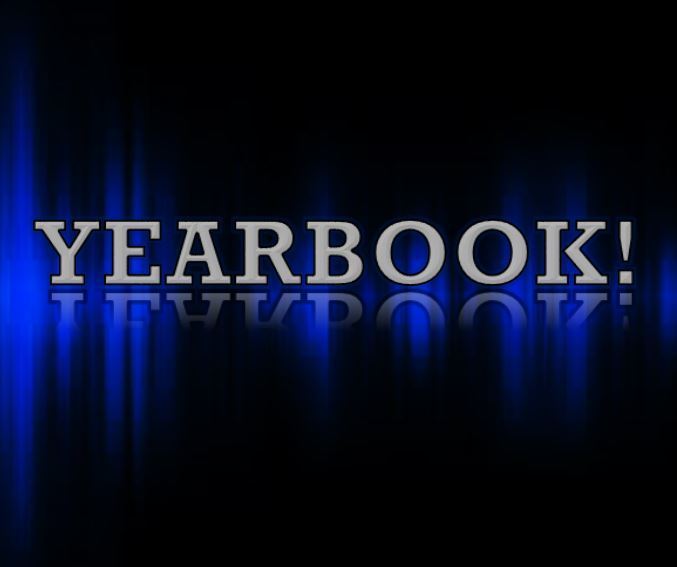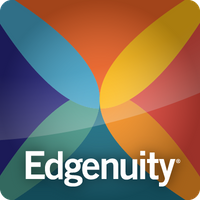 Mondays Cheer Practice: 5:30 PM -7:30 PM SHS Gym Tuesdays Football Practice: 4:30 PM - 6:00 PM Cross Country: 4:15 PM - 5:15 PM Volleyball: 5:00 PM - 7:30 PM Boys Soccer: 6:00 PM - 7:30 PM Girls Soccer: 6:00 PM - 7:30 PM (Starting October 6th) Wednesdays Girls Basketball: 4:00 PM - 6:00 PM Boys Basketball: 7:00 PM -8:30 PM Thursdays Baseball: 4:30 PM - 6:00 PM Softball: 4:30 PM - 6:00 PM (Starting October 6th) Track: TBA Golf: TBA *Athletes and Coaches are required to where masks
Dear families of students and staff at East Sutherlin Primary School. We were notified by Douglas Public Health Network and Dr. Bob Dannehoffer, our Douglas County Public Health Officer (and local Pediatrician), that we have had one student test positive for COVID-19 at Sutherlin East Primary School. We are working very closely with local public health and The Oregon Health Authority to notify parents of the children in the cohort that the child that tested positive was in and are asking them to quarantine for 14 days and monitor for symptoms. "This is a great example of a school doing everything right regarding student cohorts, reducing risk and mitigating transmission of COVID-19 in a school setting. School officials are working very closely with DPHN and myself to care for the one positive case and advise parents, families and staff that are close contacts. We believe the risk is low to the school community and DPHN remains available to support the families that are quarantining." Dr. Bob Dannenhoffer, Douglas County Public Health Officer If your child was in the same cohort and needs to quarantine, you would have been notified by school officials today, Sunday September 27th. If you have concerns or questions about COVID-19, please call the Douglas Public Health Network hotline at 541-464-6550, 7 days a week between 8-5:00 pm. Quarantine Flyer (
https://5il.co/lhv2
) Terry Prestianni, Superintendent Sutherlin School District 531 E. Central Ave Sutherlin, OR 97479 541-459-2228

Good morning Sutherlin Students and Parents, We had the opportunity to meet with the Oregon Department of Education this morning and have confirmed that our district can continue with the re-opening plan that we issued earlier this month. I have attached a link to that plan and we will continue to follow it unless the number of Covid-19 cases per 100,000 in Douglas County rises above 30 for two weeks in a row. Thank you for your patience and understanding. Go Bulldogs! SSD re-opening calendar
https://5il.co/lgv8
SHS Athletics are back. High School students can now access the facilities for practice or workouts using the following schedule: Tuesdays: Fall Sports Wednesdays: Winter Sports Thursdays: Spring Sports Your coaches will contact you regarding locations and times. If you have any questions please call Mr. Grotting at 541-459-9551.
Those families that have students who are not currently registered at Sutherlin School District and who live within Sutherlin City Limits will be able to order weekly meals until December 31, 2020 under a COVID-19 meal waiver. If you would like to order meals please email the following information to
ssd@sutherlin.k12.or.us
: - Address - Name of Children receiving meal You will need to send the email by 7pm on Thursday, to receive meals the following week starting on Monday. For example, you would need to have the email sent by 7pm on September 24th for meals to be deliver daily for the week starting September 28th. You will need to do this weekly if you would like to continue to receive meals. This waiver expires on December 31, 2020 after which time all meals will only be available for students of the Sutherlin School District and they will be charged according to the National School Lunch Program as we do during a normal school year.

No classes at Sutherlin High School Friday. Your teachers are available to answer questions or catch you up on something you missed from the first week. All students will have periods 1-4 Monday morning starting at 8:15 am. Have a great weekend!

Having problems getting into your Teams meetings? Try this work around for students using district Chromebooks.. Still need help? Call us or email
techhelp@sutherlin.k12.or.us

10th Graders Join us Wednesday 9/15!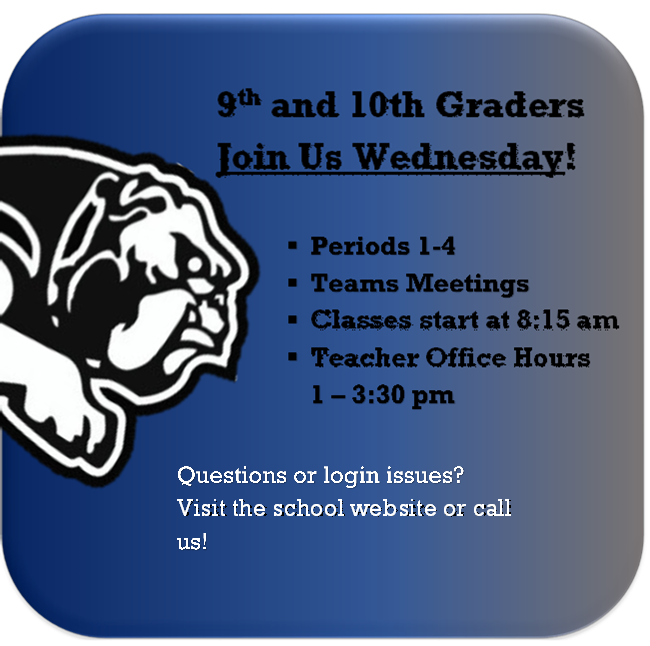 We will be following our First Week of School Schedule at SHS this week. 9th graders should log into their 5th, 6th, and 7th period classes tomorrow (Sept. 15) beginning at 8:15 am. See you tomorrow!
Good Afternoon Parents and Students, Due to the current hazardous air quality and the unpredictability of it improving, Sutherlin School District will have no onsite classes this week. All Sutherlin Schools will be using Comprehensive Distance Learning until Monday September 21st. Parents with children in Kindergarten- 3rd grade will be contacted by their teachers to introduce the communication and learning platforms to be used this year. We have full intension to return to onsite instruction for K-3 next week if the air quality improves. At this time Sutherlin School District has met the metrics outlined by the Department of Education to begin bringing students in grades 4-12 back on campus for onsite instruction. The design of our buildings and their aging infrastructure make it difficult for us to bring all students back immediately. Therefore, we are implementing the following re-opening plan to bring students back in a slow and steady fashion that allows everyone to resume onsite learning safely. Week of Grade Level and Instruction Method Sept 14 K-3 Distance Learning, 4-12 Distance Learning Sept 21 K-3 Full Onsite, 4-12 CDL with afternoon labs and onsite special program Oct 5 Grade 4 and 5 added to Full Onsite Instruction Oct 12 Grade 6 added to Full Onsite Instruction Oct 19 Grade 7 added to Full Onsite Instruction Oct 26 Grade 8 added to Full Onsite Instruction Nov 2 Grades 9-12 added to Full Onsite Instruction As always, thank you for your support and please call us if you have any questions. Go Bulldogs!